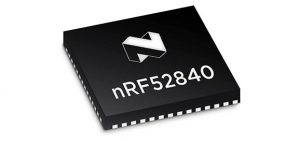 Called nRF5 SDK, it includes firmware-update-over-Thread.
nRF52840's has 256kbyte RAM and 1Mbyte flash and can run both Thread and Bluetooth low energy protocol stacks from the same chip. A built-in ARM CryptoCell-310 accelerates the Thread protocol security algorithms.
"Thread was designed to create the best way to connect and control products where people live and work," said Nordic. "This includes robust smartphone-grade authentication and AES encryption security, built around an internet protocol [IPv6 with 6LoWPAN] mesh network."
nRF5 SDK for Thread includes: a pre-built OpenThread stack for the chip; examples of different Thread roles; support for an OpenThread network co-processor; a CoAP application layer example; border router and cloud connectivity example; and a range of PC tools including a Thread topology monitor.
Today it is an alpha release, with full production scheduled for Q4 this year.
Applications are foreseen in home IoT including : home automation, appliances, access control, climate control, safety, lighting, healthcare, and security systems.
"We see Thread as one of the leading wireless technologies currently emerging in the home IoT space," said Nordic director of marketing Geir Langeland. "This is why we have decided to strategically invest our low power wireless expertise into contributing towards the OpenThread software stack."