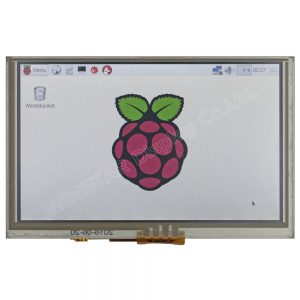 A 5-inch HDMI touchscreen display for use with Raspberry Pi is available from Winstar.
With a resolution of 800 x 480 the display is available with resistive and capacitive touch options.
It comes with a control board with HDMI interface and a 40 pin connector for connecting to a Raspberry Pi.
According to the supplier, the TFT's 800 x 480 resolution is "just enough to run most software but still small enough that it can be used in portable or embedded projects without the bulk".
An optional HDMI connector is available to directly connect to Raspberry Pi modules.
The display module is available from distributor Manhattan Skyline in the UK