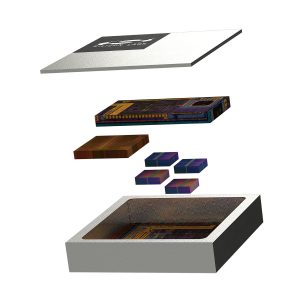 The BGM11S Blue Gecko system in package (SiP) is built around a 32-bit 38.4MHz ARM Cortex-M4 processor with 256kbyte of flash program memory and 32kbyte of RAM data memory.
The device consumes 8.7mA when operating and 2.5μA in deep sleep mode.
It is Bluetooth 4.2 compliant and compatible with Bluetooth 5 advertising as well as being Bluetooth mesh capable.
An integrated antenna offers up to +8 dBm transmit power and -90dBm receive sensitivity, requiring minimal PCB, plastic and metal clearance to deliver exceptional performance up to a range of 200 metres. A inbuilt metal shield enables full modular certification for worldwide regulatory compliance.
Matt Cook, product manager at Solid State Supplies believes that in space constrained applications where traditionally a chip design route would have been taken, "the BGM11S a compelling solution for the most demanding of applications."