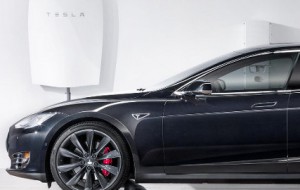 This represents the California-based electric car maker's biggest expansion into Europe
The company wants to develop its own automated manufacturing systems for its car-making factories.
"Combined with our California and Michigan engineering facilities, as well as other locations to follow, we believe the result will yield exponential improvements in the speed and quality of production, while substantially reducing the capital expenditures required per vehicle," said the company.
Based in Prüm, Germany, Grohmann Engineering will become Tesla Grohmann Automation.
This will be "the initial base for Tesla Advanced Automation Germany headquarters, with other locations to follow", said the US manufacturer of electric vehicles.
"We expect to add over 1,000 advanced engineering and skilled technician jobs in Germany over the next two years," said the firm.
According to the company, the production rate at its Fremont Factory has grown by 400% in four years.