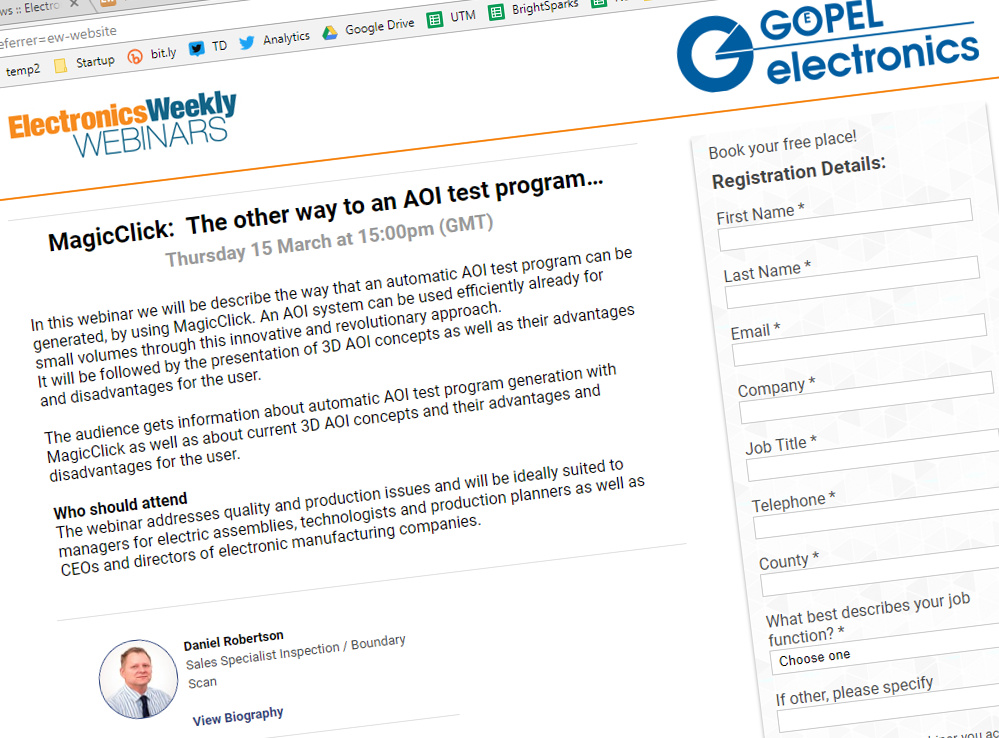 Electronics Weekly is joining forces with Goepel Electronics to discuss the way that an automatic AOI test program can be generated, by using MagicClick.
On Thursday 15 March at 15:00pm (GMT), it will be presented by industry expert Daniel Robertson, who specialises in Inspection / Boundary Scans. Find out more information.
An AOI system can be used efficiently already for small volumes through this innovative and revolutionary approach. There will also be a presentation of 3D AOI concepts as well as their advantages and disadvantages for the user.
The audience gets information about automatic AOI test program generation with MagicClick as well as about current 3D AOI concepts and their advantages and disadvantages for the user.
Who should attend
The webinar addresses quality and production issues and will be ideally suited to managers for electric assemblies, technologists and production planners as well as CEOs and directors of electronic manufacturing companies.