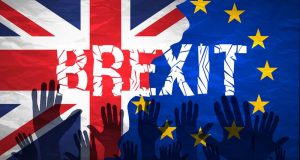 The CBI study says Brexit presents opportunities for rule changes in sectors such as agriculture, shipping and tourism that could ultimately benefit the British economy and consumers.
However, the report adds that opportunities for divergence are vastly outweighed by the costs of deviating from rules necessary to ensure smooth access to the EU market.
The main regulatory needs in the technology and creative sectors are:
Broadcasting:
The UK will have to negotiate hard to convince the EU to ensure the UK's licensed TV channels can continue broadcasting to EU consumers
The UK will most likely need to continue to apply EU rules on broadcasting.
Creative industries:
Strong protections for intellectual property are critical to supporting the UK's world-leading creative talent. The creative industries want to maintain as many of these protections as possible on leaving the EU.
Technology:
Convergence on data standards that pave the way for an 'adequacy agreement' is a priority
It will also be critical for the UK to continue to shape forthcoming regulations on the Digital Single Market to best reflect the need of UK businesses and consumers.
Telecommunications:
Businesses require continued convergence on rules on roaming to avoid costs rising for consumers.
EU regulation of the telecoms sector has been largely positive, and stability is the priority in order to continue achieving the good objectives of EU rules and preserve investment certainty.
"The current UK regulatory framework, which is grounded in EU law and ensures an important role for the EU Commission, has worked well for the most part and has been successful in delivering substantial investment and effective competition in the UK across a wide variety of markets.
"The current regime also enables UK operators and customers to benefit from the Single Market and we therefore think ongoing UK/EU alignment is important post-Brexit," says BT's Brexit planning chief Stephen Hurley, "in any event, a key element of the sector's future success will be a stable and proportionate regulatory environment with appropriate checks and balances."
A sector-by-sector summary of rules and regulations desired by businesses as part of the CBI's extensive consultation can be found at the start of the report.
David Davis, Secretary of State for Exiting the European Union, says: "We start from a position of total alignment, with unprecedented experience in working with one another's regulators and institutions. The agreement we strike will not be about how to build convergence, but what we do when one of us chooses to make changes to our rules."