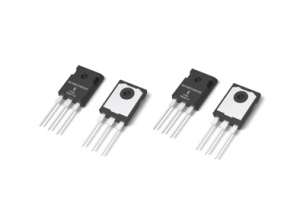 These new SiC MOSFETs are the latest products of a strategic partnership that Littelfuse formed with Monolith in 2015 to develop power semiconductors for industrial and automotive markets.
The LSIC1MO120E0120 and LSIC1MO120E0160 SiC MOSFETs offer ultra-low on-resistance (RDS(ON)) levels of just 120 milliohms and 160 milliohms respectively.
These SiC MOSFETs are designed for use as power semiconductor switches in a wide range of various power conversion systems, outperforming their silicon MOSFET counterparts substantially in terms of blocking voltage, specific-on resistance, and junction capacitances.
They also offer a combination of high operating voltages and ultra-fast switching that traditional power transistor solutions such as silicon IGBTs with similar current ratings and packages can't match.