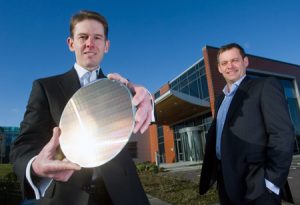 The acquisition extends ON's position in automotive sensing applications for ADAS and autonomous driving with expanded capabilities in imaging, radar and LiDAR.
By combining this acquisition in Ireland with previously acquired radar technology and design centers in Israel and the UK, ON Semiconductor can provide a comprehensive set of sensor solutions for autonomous driving, image sensing and ultrasonic park assistance.
In the second half of 2018, ON is planning to introduce samples to the market which incorporate technology from the radar assets acquired in 2017.
"The entire SensL team, founded by Carl Jackson and led by Bryan Campbell, have done a great job in bringing SiPMs to market and we look forward to expanding their market success and continuing their product portfolio in LiDAR, medical imaging and radiation detection," says ON's Taner Ozcelik, "the automotive sensor fusion demand is growing at an accelerated pace with a need for additional sensor technologies that are provided by the SensL team."
The SensL team will report directly into the Image Sensor Group. The team is located in Cork, Ireland and expands a global sensor design footprint that now includes major locations in the United States, UK, Japan, India, Israel, and Ireland.
SensL has product lines based on SiPM and SPAD technologies which pave the way towards affordable solid state LiDAR.
The company has multiple customers for automotive LiDAR and a roadmap based on their SPAD and SiPM based depth sensing technologies.
SensL's depth sensing technologies are based on CMOS, which provides the economies of scale for cost effective solid state LiDAR solutions and enables leading depth accuracy, distance and power consumption for challenging imaging situations.
These depth sensing technologies also enable advances in industrial robotics, machine vision, drones as well as mobile and other consumer applications.
This acquisition solidifies ON's offering in in sensing products for autonomous driving and ADAS applications, with a portfolio of imaging, radar, ultrasound and LiDAR technologies.